4 Hagley Avenue
Fort Erie, Ontario  L2A 1W3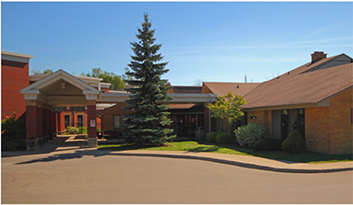 68 BED LONG-TERM CARE HOME
At Crescent Park Lodge, as at all Conmed Care Centres, we embrace and celebrate the process of aging with quality long-term senior care adapted to each of our unique Residents. For over 39 years this accredited facility has provided exceptional care and individual attention to many happy Residents. This 'Home with a Heart' works together with both residents and family to encourage and support the physical, spiritual and emotional well-being of each Resident. We are a smaller and more intimate facility with personalized around-the-clock service. This secure and safe home-like environment offers plenty of stimulating social activities, companionship, and caring.
Contact Information
To book a tour, contact the Director of Care
All applications for admission are processed through Home and Community Care Support Services. Click the button below for a link to their website with information on applying for placement in a Conmed Long-Term Senior Care Centre.