Making a Positive Difference in the Lives of Seniors.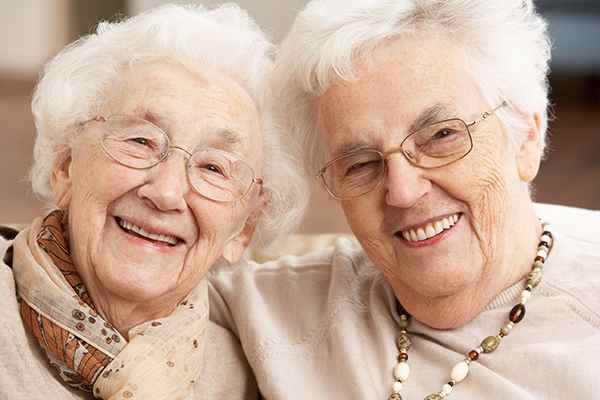 Conmed Health is pleased to offer eight long-term senior care locations in Ontario. Five in the Niagara Region, one in Burlington and one in Englehart, where we are pleased to provide quality Senior Resident care services.
Our Mission and Vision Statement
We believe and strive to cultivate a "circle of caring", to nurture and support our residents, the "RIGHT WAY".
R = RESIDENT CENTERED CARE Our Residents are the center of our circle.  They are the centre of everything that we do, and we work in partnership to drive in the direction we take into the future.
 I = INTEGRITY Our relationships with people are built on trust, equity and mutual respect. By approaching our relationships with honesty and equity we can ensure that we are developing relationships based on integrity, thereby fostering mutual respect.
 G = GROWTH By encouraging growth and continuous quality improvement in the areas of leadership, knowledge, education, and technology, we can achieve our vision of "people's first choice".
 H = HONOUR By focusing on ethical decision-making, especially where it supports resident wishes and choice, we will achieve honour in our interactions.
 T = TEAMWORK We recognize that being partners in care and working as a team with residents, families, staff and the stakeholders who interact with our homes, we nurture and support our residents.
 W = WORKPLACE HEALTH AND SAFETY By focusing on staff safety and wellness, we provide a safe and healthy workplace for our staff. When staff take care of themselves, feel valued at work, and take pride in their workplace, their positive attitude is reflected in the care that they provide to our residents.
 A = ALWAYS CONFIDENTIALITY We learn many things about the people that we care for and work with; it is important that this information is always treated as private and confidential.
 Y = YOU MATTER All the people who live, work and interact with our homes matter. Your voice matters. Your feedback matters. Each of you are an integral part of our "circle of caring".
 You are our most important asset. Success is simple, do things the "RIGHT WAY".